Part 1 of a 2-part series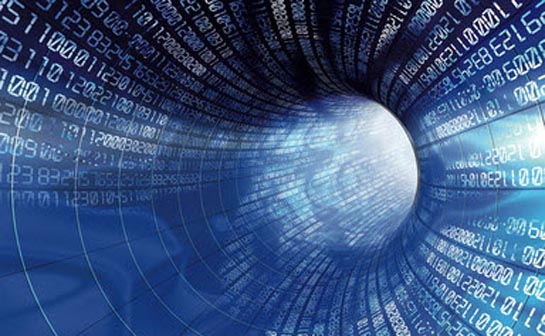 Speed, scale and electronic connectivity now drive global financial markets.
Peak messages per second, a measure of electronic trading data volumes, has jumped from around 200,000 messages per second in the main U.S. equities and derivatives markets in 2006 to more than 4 million and rising in 2011.
The current peak is over 57% higher than the so called "Flash Crash" of May 2010. Over half of this increase has been in options trading, and electronic options are now coming to Europe, driving further growth.
Meanwhile e-swaps have moved on-exchange in the US and will eventually do so everywhere.
Exegy measures peak message rates on a daily basis and posts them on a website.
The Old Distributed Model No Longer Works
How can companies achieve agility without fragility?
The old strategy of large, fixed asset investments in proprietary data centres and in-house networks is not efficient enough to meet the complex demands of modern financial markets.
Moreover, financial companies today need to be everywhere to access fragmented global markets and information services, and to integrate with multi-asset clearing houses, a host of new e-services, industry utilities, and a growing range of counterparties.
Today, a firm must nimbly embed its processing across the market fabric itself. But doing this is complicated by incessant technical innovation and increasing regulation around environmental and security issues, as well as financial compliance.
So financial firms now need to rely on partners with the expertise and sustainable revenue flows to maintain them, but choosing such a partner today requires careful consideration.
In the old lift-out model, in-house operations were simply outsourced to a third party en bloc. This may have reduced costs but the network infrastructure was based on the same distributed networking model where every endpoint needed to be connected to every other endpoint.
This model worked well when the number of endpoints was relatively small, but it completely fails as both bandwidth requirements and the number of endpoints increase. This model is extremely expensive as firms pay high fees to add each new connection to myriad other firms, and the time required for adding new lines creates a significant competitive drag.
So what is the solution?
In next week's post, we'll explain how a centralised financial ecosystem can leverage economies of scope and scale for all participants, providing greater bandwidth, lower latency, and faster time to market, all at lower costs.