Part 2 of a 2-part series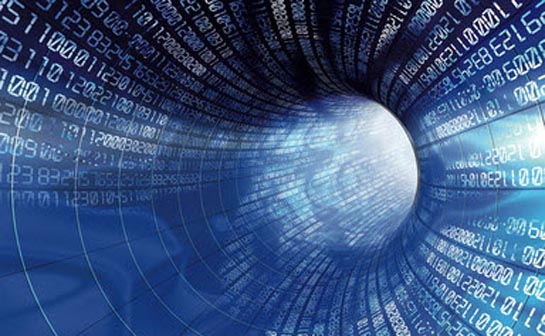 In Part 1, we looked at how the old distributed networking model, where every endpoint needed to be connected to every other endpoint, failed to scale both technically and economically.
In Part 2, we'll see how a centralized financial ecosystem provides greater bandwidth, lower latency, faster time to market, and lower costs – if you choose the right infrastructure partners.
With global e-commerce links growing exponentially, and new markets, mergers and spin-offs constantly changing the landscape, companies do not know to whom or how they may next want to connect.
Committing to a single network provider would therefore impose a huge limitation.
Moreover, telecommunications carriers are constantly leap-frogging each other with new low-latency, high-speed services, so firms will need to change and expand suppliers from time to time just to maintain their competitive edge.
The simple ability to switch suppliers via a campus cross-connect translates into a huge commercial advantage over competitors who need to deal with long lead times and contractual hassles for new connectivity.
Ask Yourself "Who Am I Excluding?"
In order to determine the breadth and depth of connectivity available in a particular data center, firms should ask themselves "who am I excluding" when I choose this offering.
Data center solutions owned by proprietary extranets, telephone companies or firms with internally competing agendas tend to restrict choice among firms that compete with them. Networks will exclude other networks and extranets will exclude firms that offer similar services. This implies huge opportunity costs that are often overlooked, but shouldn't be.
Network-neutral data centers offer open access to a wide range of providers, where buyers can leverage competition among networks for the services they require. Each provider can generally be accessed via a cross-connect within 24 – 48 hours.
Scale Throughput, Not Cost

Firms co-located with their supply chain partners or an access node can also leverage cross-connects to these partner firms as well.
The advantage is an efficient, scalable, low-latency direct connection. Data can be shared across the real-time supply chain to provide transaction, risk and analytical services that would be unthinkable over a wide area network and dedicated facilities.
Moreover, if the data centre offers bandwidth for a flat monthly fee, costs are significantly reduced as e-services providers share a single hub in the data centre for the whole co-located community. Indeed, cost savings of 40 percent or more have been reported by firms relocating to such network-neutral data centers.
As confirmation of this trend, more than 50 innovative trading platforms including Chi-X, EBS, SIX Swiss Exchange, Deutsche Börse and Bloomberg have all partnered with Equinix to provide their trading communities with high-speed, high-security access.
Our global community includes in excess of 370 buy- and sell-side firms, 180-plus financial services providers and more than 600 networks. Those networks in turn link to thousands of other firms to form a global ecosystem offering scalability and customized service across today's diverse and uncertain global markets.
With the cost benefits of a flat monthly fee, cross-connecting to counterparties within the neutral ecosystem delivers true agility, scalability, and resilience.