–
Interconnections blog aficionados may recall Bigfoot's debut in this space about a year ago. It was then that we dubbed Equinix the Bigfoot of data center providers, because no one has a bigger global footprint. It's not really close.
Well, we roamed the globe a bit more in 2014 and expanded our footprint in a couple more metros on a couple more continents. A roundup of places where we got bigger is below. It's worth noting that Equinix is planning an even busier 2015. We already have five new data center openings scheduled for early next year.
Dallas welcomes data center No. 5 – Equinix opened its fifth data center in Dallas in late March in a move that built on our long history there. When we opened our first data center in Dallas in 2000, it was just the fourth data center in the entire company, which today runs more than 100 facilities on five continents. DA6 will add 82,000 square feet of colocation space to a metro that's an important, centrally located U.S. communications hub and a gateway to Latin America.
Equinix fully acquires ALOG in Brazil, completes Sao Paolo expansion early – The summer saw Equinix complete its acquisition of ALOG Data Centers of Brazil S.A. and fully absorb the company's four data centers (two in Sao Paolo, two in Rio de Janeiro). We had acquired a 53% stake in the company in 2011 and agreed to purchase the rest this year, giving us a chance to expand our presence in the emerging Brazilian and Latin American markets. In fact, heavy demand from cloud and enterprise customers there led us to complete the third phase of the SP2 data center in Sao Paolo a month ahead of schedule. That expansion added space for an additional 600 cabinets, nearly doubling total cabinet capacity to 1,270.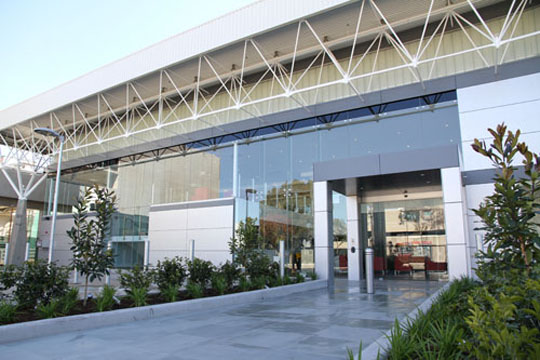 More space in Sydney – Equinix finished the third and final phase of its expansion at SY3 in Sydney in April, increasing the room for cabinets a full 50% (from 2,000 cabinets to 3,000). More colocation space in SY3 gave us more room to meet demand in a country with the most mature cloud market in Asia-Pacific. Australia's public cloud market is expected to hit $3.2 billion in 2020, compared to $723 million in 2012.
Room for growth in Hong Kong – We wrapped up our expansion at HK3 in Hong Kong when we opened the second of the building's two phases in June. That added room for 650 cabinets and gave Equinix control of the entire building, which now has capacity for 2,700 cabinets. Demand is heavy in Hong Kong, as enterprises drawn to its business friendly environment look to be part of the busy cloud and financial services ecosystems there.
Amsterdam expands to accommodate more cloud – Equinix accelerated the completion of phase two of AM3 in Amsterdam after being prodded by cloud providers looking for space to store their data. Phase two opened in October and doubled the number of cabinets available at AM3 to 2,800. It also gave customers increased access to Science Park Amsterdam, one of Europe's most network-dense locations with 250 networks.