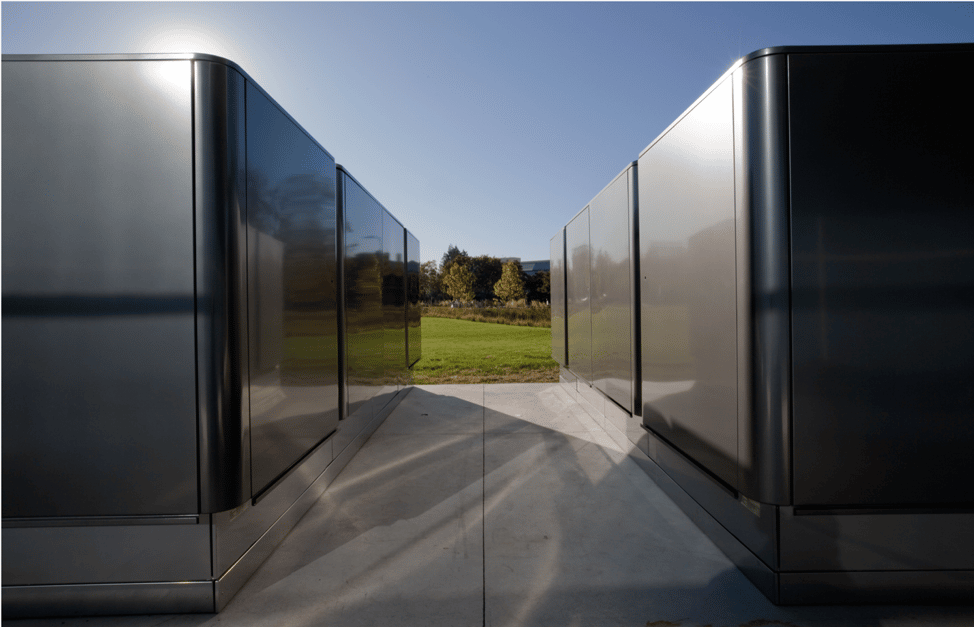 As the global interconnection and data center provider to the world's leading businesses, we are committed to building a company that emphasizes shared value. Every day, we are innovating and bringing together new business practices, processes and technologies that create a positive impact on the communities we work in, both locally and globally.
On this Earth Day, we'd like to reflect on advances we've made in reducing our environmental footprint for our customers, corporation and communities to help make this a better world for everyone.
Lasting sustainability for our customers
In 2015, we were the first company in our industry to publicly commit to a long-term goal of using clean and renewable energy to power 100% of our global footprint. With our subsequent growth, this pledge now covers 200 data centers in 52 markets. By the end of 2017, we reached 75% of our renewable energy goal, excluding some of our recently acquired sites which are still being integrated into the company. That's a significant improvement from 56% in 2016.
The U.S. Environmental Protection Agency recognized our commitment to offer a 100% green interconnection and colocation platform with an Excellence in Green Power award in 2017.
Equinix was also named as a Green Power Leader for the third year in a row. These recognitions highlight our commitment and dedication to innovation in green and sustainable practices alongside our customers and partners.
Practicing social responsibility
We are constantly looking for innovative ways to proactively promote social responsibility by encouraging our employees to participate in efforts to reduce, reuse and recycle. Equinix has implemented programs to facilitate those efforts including the addition of charging stations, recycle containers and water dispensers to reduce plastic waste in our facilities.
One effort we are passionate about is our food recovery program. Despite the San Francisco Bay Area's tech boom and the prosperity of Silicon Valley, many families in the area continue to struggle with hunger. More than 30% of Silicon Valley public-school students rely on free or reduced-price lunches, and one in three children may not know where their next meal is coming from. COPIA uses smartphone technology and on-demand pickup to remedy the imbalance between leftover food at businesses and the severe lack of food many in the Bay Area experience. COPIA delivers leftover food to local shelters and food banks for distribution. Since partnering with COPIA in mid-2016, we've donated more than 700 pounds of excess food, providing more than 600 meals to Redwood City residents.
Our ever-growing network of Equinix Impact activists (employees who have coordinated past volunteer events) will continue our efforts from 2017 by once again organizing beach cleanups around the world in partnership with the Ocean Conservancy's CleanSwell app, which allows volunteers to track and submit beach cleanup information to a global database of ocean trash data. The Ocean Conservancy is a nonprofit environmental advocacy group that creates science-based solutions to maintain a healthy ocean that can sustain the wildlife and communities that depend on it. Our volunteer campaign was built upon Equinix's existing relationship with the Ocean Conservancy, which began with a $15,000 Equinix Impact grant to support the development of the CleanSwell app in 2016.
During Earth Day 2017, Equinix employees used the tracking feature of the CleanSwell app to clean up 175 pounds of trash from Copacabana Beach in Rio de Janeiro; Shoreway Road in Redwood City, California; and Linda Mar beach in Pacifica, California. The cleanup removed a stunning 1,522 cigarette butts and nearly 400 plastic straws, along with thousands of small pieces of plastic, which can pose a deadly risk to marine life and to our own health.
Each team-Rio de Janeiro, Pacifica, and Redwood City-also received $500 to donate to the charity of their choice through the Equinix Impact Exchange. Additionally, through Equinix's Dollars for Doers program, all volunteers are eligible to earn $20 per hour (or the local currency equivalent) to donate to the charity of their choice.
Equinix is committed to developing a business culture that prioritizes increasing sustainability and environmental responsibility in ways that complement our growth, locally and globally. As a result, we are advancing sustainability in every aspect of our business focusing our efforts on areas where we can have the most positive impact on the people and the world around us. Learn more by reading our Equinix's Corporate Sustainability Report. Together, we can make a better world for everyone.