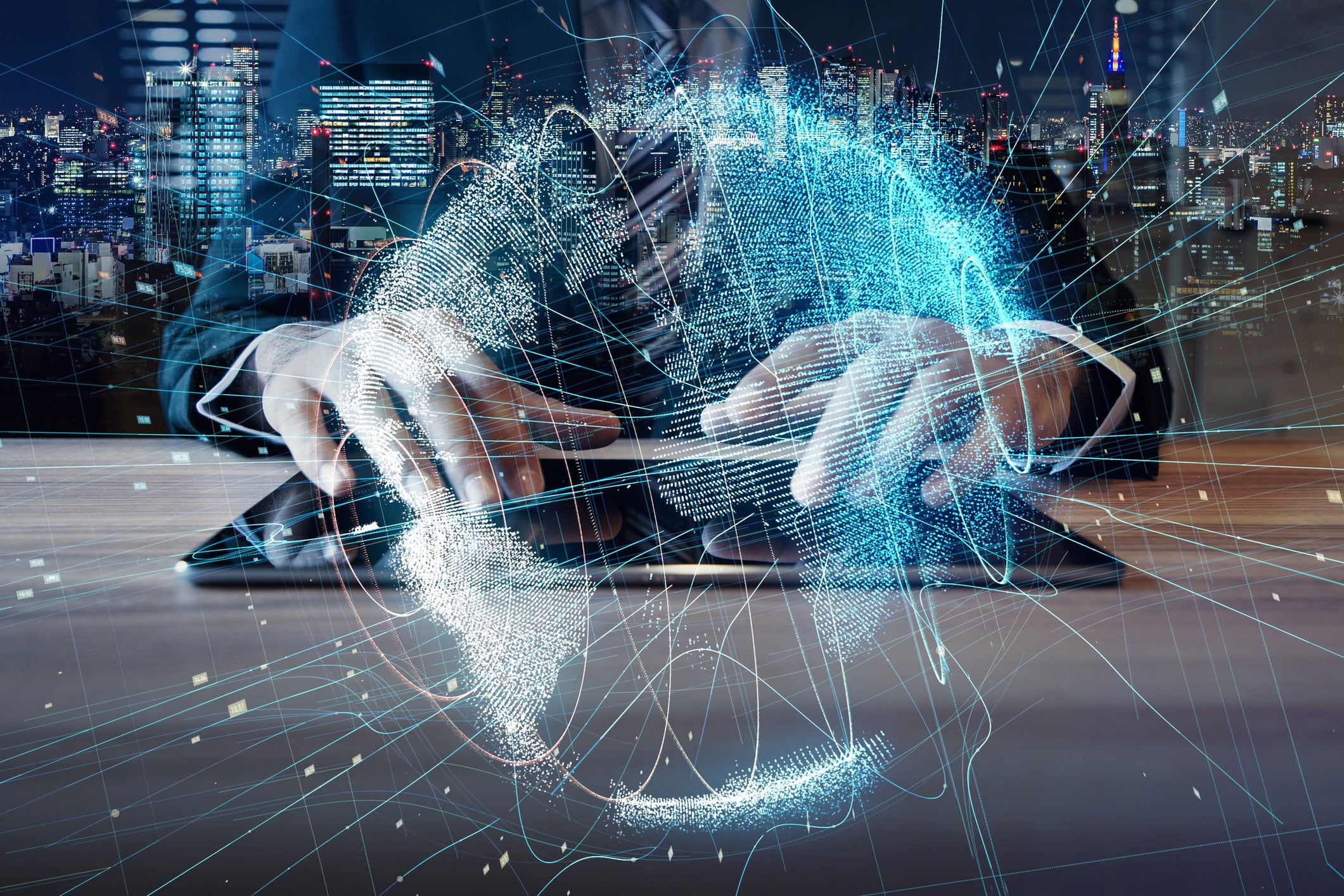 No one said digital transformation was going to be easy.
In an increasingly global digital economy, bringing new digital business solutions to market is becoming more complex, time-consuming and costly. There are seen and unseen risks everywhere in terms of ensuring that new solutions are performant, secure and, ultimately, elevating your company's digital technology and business capabilities to the next level. Today, IT organizations need to move rapidly from development to testing to production with a high level of confidence in their ability to quickly succeed with little to no risk.
A global, real-world proving ground can offer companies a huge advantage, especially when it's based on a vendor-neutral interconnection platform, along with the right level of expertise for proactively testing new digital solutions. Equinix can offer that kind of environment and support to help accelerate digital transformation and innovation with a greater level of success.
One weapon that our customers use as part of their digital transformation arsenal is working with the Equinix Professional Services organization and our team of Global Solutions Architects (GSA) in our global Solution Validation Centers (SVCs). Located in 19 Equinix International Business Exchange™ (IBX®) data centers worldwide, including a new location in Toronto set to be online by November 15th, businesses from all industries can come to an SVC to take advantage of a unique set of services and dedicated resources:
Enterprise Proof-of-Concepts (POCs): POCs are key to reducing potential risks because they enable current and prospective enterprise customers to "try before they buy." A dedicated SVC project manager and GSA will help set up a POC environment for testing and implementing data center, IT infrastructure, and network and cloud rollouts with Equinix interconnection solutions. This also includes seamlessly moving from a POC environment to a production environment.
Strategic Partnership Support: Solutions implemented on Platform Equinix® with strategic partners such as AWS, F5, Google, Microsoft, NetApp, Oracle and VMware are developed by placing a partner's solution "stack" in our SVC environment. Our GSAs support our partners and their clients with performance testing that can lead to new solution white papers, go-to-market campaigns and sales-through activities.
Driving Innovation – The SVC allows our customers and our internal organizations, such as the Equinix Strategic Services Integration (SSI) team, access to a production-quality incubator for innovative ideas and to test new technologies and approaches. This includes:
o Providing program management and a validation platform for global stakeholders who support SSI initiatives and our Solutions Development Framework (SDF)
o Setting up demonstrations for industry-focused events, such as the recent Gartner Catalyst Conference, which we will discuss in more detail below
o Working to validate those ideas and pass on the test findings to stakeholders and jointly publish findings with partners/customers
We are also moving to a hybrid model where we can more closely integrate Equinix Professional Services (EPS) with SVC capabilities to deliver new services on Platform Equinix to both our internal and external customers, along with a more enhanced SVC experience. EPS provides expert consulting to our customers to optimize cloud migrations, matching service providers and architectures to individual business needs. This in combination with the testing platform and resources of the SVC, our customers now have the ability to obtain a more advantageous spot on the digital playing field. With this engagement model, we can provide more customized and targeted solutions for all of our clients' needs, in addition to diagrams of POCs, validation configurations and cloud migration roadmaps.
Demonstrating an interconnected cloud fabric
At the Gartner Catalyst Conference 2018, we ran a demonstration about a fictitious company that is accessing multiple cloud platforms using Equinix Cloud Exchange Fabric™ (ECX Fabric™) on Platform Equinix. The company is integrating a recent acquisition into its infrastructure. The demo showed how network bandwidth can be provisioned via ECX Fabric in about only one minute, and that by making a software-defined API call, ECX Fabric can build a private connection from one metro location to another in real-time.
The next scenario demonstrated interconnection to an important database at the new metro location. However, the current bandwidth was not sufficient for transferring the complete dataset within the needed timeframe. A second API call was made to add an additional connection to double the available bandwidth for the period of time needed to transfer all the data. Finally, a third API call was made to reduce the bandwidth to the previous base level once the data had been fully transferred.
The demonstration topology below shows how interconnection among multiple cloud providers across distributed Equinix International Business Exchange™ (IBX®) data centers is possible by leveraging ECX Fabric software-defined APIs for real-time cloud access and private data traffic exchanges.
Customer-defined SVC use cases
Our customer-defined use cases help drive existing Equinix product improvements and future product development. In these scenarios, our SVC solutions architects act as trusted advisors for our customers by emulating real-world environments for solution testing and validation, such as hybrid/multicloud, distributed applications, and business continuity and disaster recovery.
For example, a leading financial services company needed to establish two separate but complementary private connections to multiple cloud service providers (CSPs). First, it needed interconnection between its internal organization and Microsoft Azure and Google Cloud Platform, and for the integration of a new company acquisition that mainly uses Amazon Web Services (AWS). And second, the company required a new solution to address direct and secure connectivity to an increasing number of customers that are either cloud-native or heavy cloud users.
Equinix conducted a series of network-focused workshops to educate the company, including specific implementation guidance for establishing end-to-end private IP network connectivity between its own routing and switching infrastructure and instances of network infrastructure inside major CSPs via ECX Fabric on Platform Equinix. These workshops were conducted in conjunction with customer-supplied network equipment that physically resided in an Equinix SVC in San Jose, Calif., where the company also conducted its own independent testing and validation.
A partner-defined SVC use case
Principled Technologies, a leading marketing firm that performs assessments of technology products, set up a hybrid cloud infrastructure running a distributed e-commerce application with the back-end database server residing on a technology stack consisting of privately owned resources hosted at an Equinix IBX SVC. These resources included virtualized compute, NetApp® storage, and F5 BIG-IP® networking resources connected to order-entry clients residing in the Amazon Web Services™ (AWS EC2) public cloud.
The company wanted to compare application (order entry) response times and file transfer speeds in three hybrid cloud connectivity scenarios to see how much of a difference it made to bypass a shared public internet connection and switch to a secure, dedicated, high-speed network connection to cloud partners on Platform Equinix leveraging private interconnection.
They found that the hybrid IT architecture, with private infrastructure components hosted on Platform Equinix and interconnected to AWS via AWS Direct Connect, dramatically increased application processing. It also provided faster interactions with the web application, while decreasing network wait times and data transfer times.
By leveraging a full-service data center test platform and global industry expertise, such as in a Equinix Solution Validation Center, you can harness a one-of-a-kind proving ground for digital transformation and innovation, while lowering the risk of your digital transformation.
Learn more about the global Equinix Solution Validation Centers.