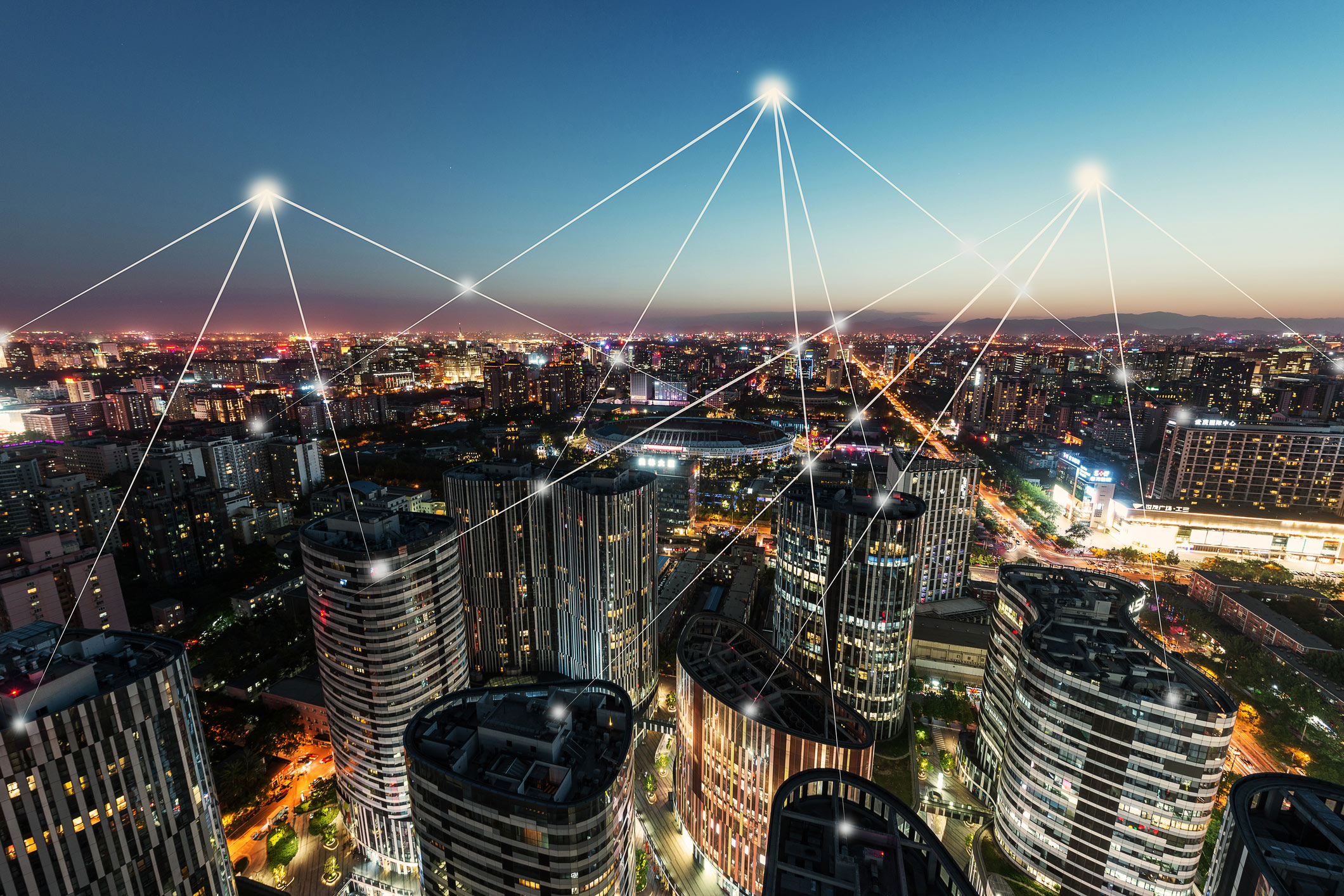 The global shift towards digitization has seen cities all over the world transform as governments and investors alike spend vast quantities of money developing and implementing digital infrastructures to handle the data demands of the future. The Chinese government recently outlined plans to unite the Pearl River Delta1 – or "Greater Bay Area" as it is now being referred to – into a high-tech urban network to rival California's Silicon Valley and Japan's Tokyo Bay by 2035. As part of this plan, Hong Kong will look to enhance its position as a global financial hub, whilst Shenzhen will further solidify its reputation as China's most innovative city.
Over in Europe, London has once again maintained its position as the continents' top destination for technology investment2. The UK's capital saw close to double the amount of investment than its closest rival Berlin, with technology companies attracting £1.8 billion in venture capital funding, equalling 72% of the total £2.5 billion raised by UK tech businesses. This is a powerful message that the UK is set to maintain its position as a leading player in the global digital economy despite Brexit.
A global shift
According to the second annual Global Interconnection Index (GXI) published by Equinix, Interconnection Bandwidth – the total capacity provisioned to privately and directly exchange traffic with a diverse set of counterparties and providers at distributed IT exchange points inside carrier-neutral colocation centers, is set to outpace the growth of internet traffic by nearly two times and will be 10 times the volume by 2021. It forecasts total Interconnection Bandwidth will grow at a 48% compound annual growth rate (CAGR) by 2021, reaching up to 8,200+ terabits per second (Tbps).
At a European level, Interconnection Bandwidth is expected to grow at an equal level to the global average, reaching a 48% CAGR, up to 1,921 Tbps by 2021. In the same timeframe, Interconnection Bandwidth in Asia Pacific is expected to grow at a higher level than the global average at a 51% CAGR, to 2220 Tbps. This significant increase is driven by rapid urbanization and an ever-growing number of companies rearchitecting their IT infrastructure and moving to the cloud. While the level of Interconnection Bandwidth in the U.S. is expected to grow at a rate slightly slower than the global average, at 45% CAGR up to 3,300 Tbps, the USA is expected to contribute more than 40% of the total Interconnection Bandwidth globally.
Supplying the demand
Equinix has been developing its global data center platform based on this insight, investing and increasing development in new and existing markets around the world. In 2018 we added three new markets to our existing portfolio, namely Hamburg, Muscat and Seoul. We have also grown our existing markets as a direct result of the demands from our customers.
In May of last year, we announced plans to extend our LD4 data center at our London Slough campus. This decision was influenced by our customers in the financial services sector, who are embracing the digital revolution hitting all regions. Last year the iconic Hong Kong trading floor closed for the last time, a stark message to the industry that the bustling trading floor celebrated in blockbuster movies is quickly becoming a thing of the past. These days, high frequency trading takes place within the four walls of a data centre, meaning customers need to utilize IT solutions that are both cost effective and scalable, to help them manage this unprecedented rise of data. An unprecedented rise in data that isn't expected to slow down any time soon.
More recently, we announced plans last November to launch a newcolocation facility, again at our London Slough campus. The new £90 million site, LD7, forms part of a wider investment in the UK's digital infrastructure of £295 million, a move UK Prime Minister Theresa May described as a "vote of confidence in London's future as the world's premier financial hub." This new data center will be one of the most technologically advanced colocation data centers in the world and will be a major addition to our thriving London Slough campus. It will also act as a sustainability benchmark for future data centers and will be our 12th IBX in the UK when it opens in April this year.
The future is Interconnected
London's strategic positioning, where FinTech companies are close to a world-leading financial district, has majorly contributed to its huge growth in data. But it's not just the capitals burgeoning financial sector that is driving this growth. Within the city, tech companies operate in close proximity to pharmaceutical and life-science firms, increasing the speed of innovation in the healthcare sector. London is also a major player in AI and broader technology, due to its links to world-renowned universities such as Oxbridge and University College London. This strong link is only set to grow further with the recent announcement from the U.K. government, that they are investing £115 million to fund thousands of postgraduate students that want to study a Masters or PhD in AI, in an effort to keep up with our neighbours in China and the U.S. These thriving industries were instrumental in our decision to build the new LD7 data center in London, enabling businesses old and new to scale up and compete in the global digital economy.
It's imperative that companies prepare for digital disruption in advance, so they don't fall short of their competitors that have already taken the necessary steps. By leveraging an Interconnection first approach on Platform Equinix, companies are afforded a cost effective and scalable option that can respond to both current and future data demands. This is business-critical in the Interconnected era, as whole companies and entire industries depend on digital ways of working to succeed.
Download the Global Interconnection Index for more information on internet trends by region, vertical market and ecosystem partners.
"This is China's plan to eclipse Silicon Valley", World Economic Forum
"London and UK top European tech investment tables", London & Partners