When you look at a map of Australia, Perth might appear to be perched on the edge of the world. But that geographic positioning is precisely what gives the Western Australian capital an often under-appreciated strategic relevance, both for enterprises and for systems integrators looking to gain an edge in their business.
Here's why.
As rising user experience expectations drive exponential growth in data volumes, we have seen an increased need for lower latency to transfer that data between regions. Perth has benefited from massive investments that in turn can help businesses to meet these needs. This includes investment in subsea cables connecting the city to other parts of the world.
Where there is direct connectivity, latency is lowest – and therefore digital performance is greatest.
The expansion of subsea cables coming directly into Perth, along with facilities like Equinix's PE1 and PE2 International Business ExchangeTM (IBX®) data centres, have resulted in the largest city in Western Australia now becoming the key west coast interconnection point in and out of this vast nation.
Download the PE2 - Perth IBX Data Centre Specifications Now
Get the specifications on how PE2 delivers reliability, security and interconnections to serve as your premier Perth colocation solution.
Download Today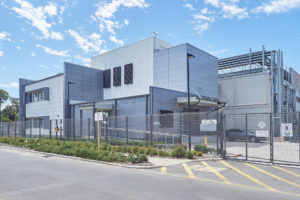 Cable capability
The investment and expansion of the subsea cable network enables Perth to offer both an alternative entry point for internet traffic coming into Australia and an ideal gateway for those with operations and customers in Asia, and soon Europe, the Middle East and Africa (EMEA). The fact that Perth shares the same time zone as many Asian countries lends another competitive edge to the city.
This all means that Perth is ideally located to become a hub for Australian businesses looking to extend to Asia-Pacific and EMEA. It's also perfectly positioned for global businesses, cloud providers and systems integrators looking to service Australia. For a Singapore-based enterprise or systems integrator wanting to target the resources sector, Perth is the gateway.
The city's robust infrastructure is supported by two major subsea cable systems, the Australia Singapore Cable (ASC) and the Indigo cable. Launched in August 2018, ASC connects Perth and Singapore and can be directly accessed via Equinix's PE2 data centre. The Indigo cable was launched one year later in August 2019 and spans 9200 kilometres. It comprises two distinct cable projects: Indigo West (4600km), connecting Singapore to Perth via Jakarta, and Indigo Central (4600km), connecting Perth to Sydney.
The soon-to-be-launched Oman Australia Cable (OAC), under development by entrepreneur Bevan Slattery, will help further build up Perth's role as an interconnection point in the digital era. OAC will become the only express cable connecting continental Australia and EMEA, providing the first secure, diverse and low-latency route between both continents. This cable will not only provide an alternative, more direct route to Europe, it will also avoid the "ring of fire," a highly active geographical zone, lowering risk of disruption.
Scale without complexity
High-speed, low-latency interconnectivity is made possible by combining the use of high-volume subsea capacity with global colocation and interconnection services provided by Equinix. Platform Equinix® is enabling enterprises in Perth to rapidly and seamlessly scale up operations and customer experiences in international markets.
In doing so, these enterprises are able to improve the digital performance of applications for both employees and customers, while reducing management headaches.
Dr Stuart Midgley, System Architect of DUG Technology, a Western Australian-based global technology company at the forefront of high-performance computing, providing hardware and software solutions to the technology and resources sectors, spoke about his experiences in this area during a recent webinar hosted by Equinix.
Midgley said that the cables have been a "massive improvement" for the technology business, with data previously having to go via Sydney, Guam and Hong Kong, before reaching Southeast Asia.
"With the two new cables off the Western Australian coast and up into Asia, we now have connectivity into the Asian markets through new locations like Singapore, offering us ways to connect with the rest of the world that we've never had before.
"You can now push around terabytes and terabytes of data. It's absolutely incredible," Midgley says.
This capability is particularly valuable at a time when IT leaders across vast swathes of the corporate world have had to shift to a work-from-home model—a reminder of the power of an IT architecture that is able to scale up and down quickly. That's just what Equinix customer Zoom did when it needed to rapidly grow its unified communications platform to serve its customers in global markets efficiently and cost-effectively.
Of course, there's also the somewhat less sexy issue of redundancy. Companies looking to get content or capacity in and out of Australia now have two options: Sydney or Perth. Not only does this offer more choices, but also provides greater redundancy to enterprises based in Sydney and looking for diversity.
Beneath the hood
Those looking to embrace the strategic agility provided by these subsea cables have access to a range of solutions, including Equinix Cloud Exchange Fabric® (ECX Fabric®) and Network Edge. ECX Fabric directly, securely and dynamically connects remote office locations and digital ecosystems globally on Platform Equinix. This allows organisations to establish data centre-to-data centre network connections on demand between any two ECX Fabric locations within a metro or globally via software-defined interconnection.
Meanwhile Network Edge makes entering new markets far simpler, enabling enterprises to tap into virtual network functions that deliver similar functionality to traditional hardware-based network services. This helps to improve application performance, enhance security and optimise network traffic without having to worry about the delays or the expense of procuring and installing network hardware.
Businesses are fast finding that success requires a digital platform that's globally connected to support business processes and connect customers, suppliers and employees. As Midgley put it: "For us, finding the right partners has been critical. We've partnered with Equinix here in WA and Singapore and that's working really well. All of these things become critical bits of infrastructure for your business and critical parts of your supply line."
Speak to our team about leveraging Perth to connect to the rest of the world via our global platform, or about how you can enter Australia via this city on the literal—and digital—edge.