Exciting. That's the word that best describes today. We're launching Equinix Metal™   ̶  the culmination of our integration of Packet's leading bare metal automation capabilities with Platform Equinix®. The result is a one-of-a-kind edge service that enables digital leaders to more quickly and easily bring together and interconnect their hybrid multicloud infrastructures at global scale on Platform Equinix.
Pre-pandemic, digital transformation was a topic for discussion in nearly every business. Now, our global circumstances have created a forcing function, making digital infrastructure solutions table stakes for companies to survive and thrive. Equinix Metal comes at a time when digital leaders are actively accelerating their efforts toward more agile, on-demand and cost-effective digital infrastructure deployment and consumption experiences. The service is uniquely positioned to deliver on customer needs while unlocking a host of exciting new possibilities across Equinix's thriving ecosystems. With Equinix Metal, Equinix reinforces our role as the world's digital infrastructure company by augmenting our existing portfolio of services with high-performance, fully automated compute at the edge.
Scale with Agility
Launching today in four global markets with an additional 10 planned by early 2021, Equinix Metal is uniquely suited to help our customers move faster. Users can deploy powerful, single-tenant hardware in minutes — with no upfront CAPEX — providing a secure infrastructure substrate for critical workloads at the edge. The seamless integration of Equinix Metal with Equinix Cloud Exchange Fabric®, which has been renamed Equinix FabricTM, puts our vibrant ecosystems immediately within reach.
We see a future in which foundational infrastructure is assembled in minutes, on demand, from interconnected ecosystems of providers on a global platform. And today's announcement of Equinix Metal accelerates this vision.
We've positioned Equinix Metal to deliver what customers have long asked us for: a more automated path to hybrid multicloud infrastructure. Importantly, we are doing so with an approach that builds on top of the neutral, ecosystem and partner-led strategy for which Equinix is known:
Foundational – 100% focused on providing physical, bare metal servers
Automated – Developer friendly, with native DevOps integrations like Terraform and Ansible
Global – 14 key markets live by early 2021
Integrated – Deeply connected to the software ecosystem, from Kubernetes to VMware
Interconnected – Seamlessly integrated with Equinix Fabric
In short, this is physical infrastructure at software speed, and it provides customers the simpler path to infrastructure at the edge they've been looking for.
IDC - Future of Digital Infrastructure—Ever Faster Delivery of Reliable Digital Services and Experiences
This report from IDC looks at how access to innovative, resilient infrastructure anywhere will be imperative to supporting adaptive, resilient, secure, and compliant digital business models.
Download Today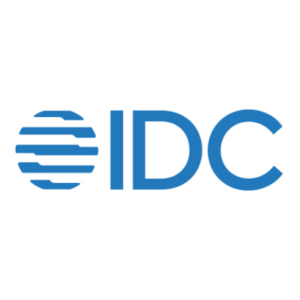 The seamless integration of Equinix Metal with Equinix Cloud Exchange Fabric®, which has been renamed Equinix Fabric™, puts our vibrant ecosystems immediately within reach. Sara Baack, Chief Product Officer, Equinix
Where 1+1 = 3
One of the most exciting aspects of Equinix Metal is how we are augmenting the core strengths of Equinix with the digital-first DNA that we acquired with Packet, unlocking important new possibilities for our customers.
With Equinix Metal, we've paired Packet's battle-tested automation and developer integrations with Equinix's vast global data center footprint and unmatched interconnection prowess. The result is something simple, yet powerful, that enables digital businesses to:
Automate hardware deployments across a global data center footprint and interconnection fabric to instantly increase reach and scale, while putting workloads proximate to customers/partners/employees to deliver an exceptional user experience.
Leverage the enterprise-grade network orchestration capabilities of Platform Equinix and enjoy seamless interaction with our ecosystems via Equinix Fabric, which enables on-demand, private access to all major clouds and network services globally.
Improve developer happiness with an API-first approach for deploying infrastructure at Equinix.
Accelerate digital transformation with native integrations to the Kubernetes / cloud native ecosystems, as well as a broad suite of hybrid cloud solutions.
Leverage an on-demand, OPEX-driven, digital purchasing model that encourages testing, design and deployment in a phased approach before buying.
All in all, Platform Equinix enables customers to deploy infrastructure with rapid speed and agility, placing workloads closer to the edge, connecting to rich partner and customer ecosystems with high performance and low latency. This enables companies to achieve their own multiplier effect – more efficient and flexible operations that also deliver a better end-user experience.
All Roads Lead to Hybrid Multicloud
Hybrid multicloud, which marries physical, virtual, private and public cloud resources, is fast becoming the default architecture for digital leaders. According to IDC, "In terms of core infrastructure hardware technologies (compute, storage, and networking), the spending by enterprises and cloud service providers to support workloads on traditional infrastructure versus spending on infrastructure for cloud-based (public and private) digital workloads reached rough parity in 2019. In 2020, cloud will account for 54.2% of all infrastructure hardware spending, and by 2024, it will reach 62.8%."[i]
Equinix Metal, together with Equinix Fabric and our expansive network of cloud on-ramps, equips digital leaders with the ability to deploy their private cloud as simply and easily as their experience with public cloud service providers. This is a huge leap forward, dramatically reducing the time it takes to deploy new architectures for their hybrid multicloud needs.
Continuing to maintain an open approach is a keystone of our strategy. Illustrating this point, we have been working closely with our long-time partner Google Cloud, developing solutions that include Google Anthos, Equinix Fabric and Equinix Metal to simplify hybrid cloud management.
Kevin Ichhpurani, Corporate Vice President, Global Ecosystem, Google Cloud, shared, "We believe in customer choice and strongly support customers selecting the right computing environment that meets their enterprise needs. Equinix Metal will deliver even more customer choice, accelerating their digital transformations while connecting workloads seamlessly from on-prem to cloud using technologies such as Google Anthos."
In the months ahead, we'll bring Equinix Metal to locations across our global platform spanning the Americas, Asia-Pacific and EMEA. You'll also see us continue to innovate by expanding our developer integrations, adding support for hybrid cloud partners, introducing advanced networking and security capabilities, and making interconnection to public clouds and others even simpler.
Bringing Equinix Metal to market is an important moment for Equinix, our partners and our customers. While today's businesses can benefit more than ever from our global reach, interconnection and ecosystems, they have been looking to access our distinctive value in simpler, more virtual and on-demand ways. We are thrilled to be delivering against this need, redefining how digital leaders can deploy, consume and harness foundational infrastructure to help fast-track their advantage.
I invite you to learn more and try Equinix Metal today.
[1] IDC, "Future of Digital Infrastructure: Ever Faster Delivery of Reliable Digital Services and Experiences," Sep 2020 – IDC Perspective – Doc # US46807920.
With Equinix Metal, we've paired Packet's battle-tested automation and developer integrations with Equinix's vast global data center footprint and unmatched interconnection prowess. Sara Baack, Chief Product Officer, Equinix
We believe in customer choice and strongly support customers selecting the right computing environment that meets their enterprise needs. Equinix Metal will deliver even more customer choice, accelerating their digital transformations while connecting workloads seamlessly from on-prem to cloud using technologies such as Google Anthos." Kevin Ichhpurani, Corporate Vice President, Global Ecosystem, Google Cloud