Faced with ever-changing environments, businesses have to move faster and be more agile than ever to maintain a competitive edge. With the number of connected devices increasing, it is not surprising that data volumes are also exploding, making the costs and time delays involved in moving data to a centralized core for processing even more unacceptable. According to IDC, 3/4 of all data is created and consumed outside the core.[i] To respond, edge is increasingly a part of business strategies for many enterprises in order to bring compute closer to the source of data.
Enterprises must extend their reach into the edge with hybrid cloud strategies to facilitate the flow of data across distributed and siloed data sources. To power the world's digital leaders, Equinix has been working closely with our long-term partner Oracle to bring together and interconnect the foundational digital infrastructure that enterprises need for optimal performance, speed and flexibility.
Unlocking Data with Cloud Adjacency
According to IDC, 80% of enterprises will run varying levels of data processing at the IoT edge. In tandem, organizations will spend over $6.2 billion on IoT edge infrastructure by 2022. Equinix and Oracle together can accelerate the digitalization with cloud adjacent database.
Download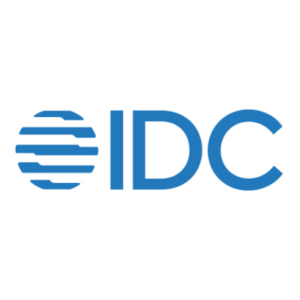 What's Holding You Back from Adopting a Hybrid Model?
However, an ideal hybrid cloud environment is never easy to achieve. Challenges mainly come from two areas:
1) Integrating and orchestrating data and workloads across different cloud deployment models
With a significant proportion of applications residing in non-cloud and private cloud infrastructure at the edge, the interdependency of applications is expected to increase dramatically in the next two years. The demands of a myriad of cloud services, hybrid multicloud and the growing repatriation of workloads between public and private clouds are driving the need for integration and orchestration. Infrastructure functions, such as data processing and storage, are no longer limited to a core data center. Core and edge infrastructure convergence is required for hybrid multicloud data management. IDC's CloudPulse Survey reveals that 34% of enterprises aim to improve performance through edge location deployment, making it the top driver for this trend.[ii]
2) Maintaining performance of enterprise databases in a distributed cloud environment
In order to deliver optimized results, edge location deployments need to address challenges of network latency and data efficiency for real-time insights in a distributed cloud environment. The new requirement to store and analyze data at the edge is leading to the evolution of a new model of multi-locational hybrid data architectures designed to deliver consistent performance, consolidation of data centers and scalable database platforms.
A New Approach to Hybrid Multicloud with Equinix and Oracle Exadata
To help enterprises overcome these challenges and find a smoother path to the cloud, is there an "easy" way to deploy hybrid multicloud solutions? The answer is definitely yes. By establishing cloud adjacency with Equinix and Oracle Exadata, enterprises are able to unlock the possibilities of a multi and hybrid cloud future with ease.
Spread across private infrastructure and public cloud, this puts enterprise databases in close proximity to cloud providers across a globally interconnected exchange of data centers, enabling enterprises to enjoy the elasticity of the cloud with the database processing power Exadata on-premise. Through cloud adjacency, enterprises can interconnect securely to multiple cloud and IT providers, as well as other business partners, directly. Additionally, storage and compute are decoupled to enable the movement of workloads, not data, making regulatory compliance easier to fulfil.
Equinix has more than 40% of all private cloud on-ramps in markets where we operate and has twice as many metros with multi-cloud on-ramps as our nearest competitor. With Equinix Cloud Exchange Fabric® (ECX Fabric®), customers can connect their corporate IT infrastructure directly to Oracle Exadata for a high-performance solution and enhanced user experience, while avoiding the public internet. Our rich digital ecosystem also lets enterprises discover and connect to other ECX Fabric users, including supply chains, networks and IT service providers through a simple portal.
Placing Oracle databases next to cloud data centers with a cloud adjacent architecture leveraging Exadata, provides enterprise with the best of both worlds – the security and control of on-premises IT with the flexibility of cloud – making it possible for them to interconnect securely to the places where their apps reside.
For customers who decide they should not place their databases in the cloud, Equinix data centers are the best place to operate Exadata, with industry leading reliability of >99.9999+% uptime. Beyond providing direct and high-performance connectivity, the solution also meets data Sovereignty and Industry Compliance requirements and reduces on-premise data center footprints.
Are you looking to accelerate your cloud journey? Check out our cloud adjacency ebook to learn how to get closer to Oracle Cloud with Equinix for performance anywhere!
[i] IDC Global Datasphere, 2020 (APJ) and IDC InfoBrief, sponsored by Equinix and Oracle, Unlocking Data with Cloud Adjacency, 2020
[ii] IDC CloudPulse Survey, 2020