In today's digital world, there are countless examples of people's patience wearing thin when things take too long, with customers making purchase decisions based on something as seemingly insignificant as page load speeds. The issue becomes business-critical when we consider how much of our experiences are now digitally fulfilled.
Businesses must ensure that their digital experiences are up to standard, because providing a sub-par digital experience that causes customer frustration is damaging for your bottom line. Your competitor is only a click away!
IDC - Future of Digital Infrastructure—Ever Faster Delivery of Reliable Digital Services and Experiences
By 2022, IDC expects that 46% of an enterprise's products and services will be digital or digitally delivered, furthering the critical nature of infrastructure to support much more than traditional business applications. This report from IDC looks at how access to innovative, resilient infrastructure anywhere will be imperative to supporting adaptive, resilient, secure, and compliant digital business models. IDC advises technology buyers on what to consider when mapping out their digital infrastructure strategy in the report "Future of Digital Infrastructure—Ever Faster Delivery of Reliable Digital Services and Experiences."
Read More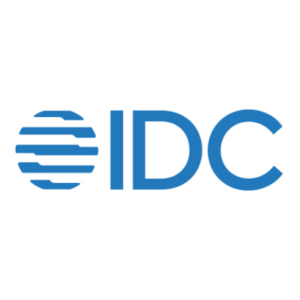 51% of companies are deploying hybrid multicloud models to ensure peak performance and data security
Digital experience as a sum of its parts
Many years ago, I rebuilt a lawn mower. I sourced a broken one from my local community and, along with my son, tore the machine apart, cleaned every piece and carefully put the parts back in place. Beyond all expectations, the damn thing worked!
It got me thinking – with all the changes businesses have made to their IT ecosystems over the years, they are facing a similar challenge.
Think of a key service that you currently provide to your customers. It could be anything from online ordering, to customer support, to payment and distribution. Now picture each of the digital components that goes into fulfilling that service as unique parts in a machine. Where does the back-end database reside? How about the authentication service? The CRM system? The web server? The API calls to payment services?
In today's world, those parts are likely spread across different cloud platforms, data centres, service providers or infrastructure platforms – and it's how you bring them all together that determines the fate of your customers' experience.
Integrate these parts poorly, and you'll fail to deliver the desired outcome. Do it brilliantly and your customers will be happy, engaging you more frequently, and wishing that other businesses were more like you!
Digital management needs to be end-to-end
Today, digital experience management is brand management. I'm reminded of several services in the past where the end-to-end digital architecture wasn't fully considered, resulting in poor user experiences.
Like a killer app from a government agency that failed to live up to expectations. While constituents were delighted to have the service, they were disappointed with the app experience which was spoiled by unnecessary timeouts between the front-end and the back-end systems. Or a new workplace productivity tool designed to make collaboration easier, but only for people within the same office – try running it as a remote user and it would crash or take forever to load.
So, when it comes to great customer experiences, it's time to pull the lawn mower apart. We need to re-assess where each of our service components are and ensure each piece is integrated effectively, with the lowest latency possible and the ability to scale whenever your user demand (or even location) changes. If even one of the parts isn't running efficiently, the entire machine sputters.
But seamless integration can be challenging for businesses with more digital parts located in more dispersed locations across the globe.
The answer lies in interconnection
According to our 2019-20 Global Tech Trends Survey, 51% of companies are deploying hybrid multicloud models to ensure peak performance and data security. While it's not the only thing that needs to be considered, we know that most of the challenges businesses face with digital transformation rests in connectivity. Inadequate connectivity makes it difficult for quick and cost-efficient data transfer between multiple components. And in a global ecosystem characterised by multiple clouds and data centres, even milliseconds matter.
Which is why Vocus and Equinix have partnered to help businesses all over the country re-architect their connectivity solutions and simplify their global multi-cloud connections. Vocus is one of Asia Pacific's leading fibre and network solutions provider, owning and operating over 30,000 km of cables spanning Australia, New Zealand and Asia, while Equinix is the world's digital infrastructure company with the broadest global footprint and most direct on-ramps to the public cloud, so you can fast-track your digital advantage and scale globally with optimal connectivity, security, and agility.
Andy Tybell, Head of Solution Consulting at Vocus, highlighted the importance of investing in interconnection.
"Increasingly our customers are interested in discussing improving user experience, whether that be for their customers or employees. Applications are often selected based on functionality sourced from multiple vendors. Access to these applications via a high performance and flexible network is critically important. By Vocus partnering with Equinix, the customer has access to end to end solutions that include a secure edge network, high performance core and a multi-cloud fabric. This means that there can be some assurance around application access which is core to improving this user experience."
Together, we provide an interconnection platform that gives you the confidence that in the new normal you'll be ready to adapt and deliver the same high-quality service to your customers. And with our new status as a Google Cloud Premier Partner, you will also benefit from support for configuration of your telecom and service architectures.
With Vocus and Equinix, you can now fully embrace the benefits of hybrid multi-cloud to deliver stellar digital experiences to your customers.
Let's build something brilliant together! Download our e-book on delivering the best digital customer experience in the multi-cloud universe.