In a daring move to leverage the world's expansive railway systems, Equinix announced today the rolling launch of the first high-speed train data centers. Focusing on three regions  ̶  the United States, Japan and Europe  ̶  the new Equinix Railway Exchange (ERX) will traverse freight and passenger rail transport networks to bring a wide range of state-of-the-art, vendor-neutral digital infrastructure to users at the rural edge.
The ERX is the result of a collaboration between Equinix and Thomas Railway, Ltd, a consortium of government and private railway owners and "friends." Said acting Thomas Railway Managing Director and self-made billionaire, Sir Topham Hatt,[i] "Our partnership with Equinix represents the "I think I can" philosophy that is powering today's global digital economy."
Worldwide Colocation and Interconnection Services 2019
IDC recognized Equinix as a leader in colocation and interconnection services in this inaugural IDC MarketScape report. Read this competitive assessment of nine interconnection and colocation service vendors to complement your understanding of key benefits of critical infrastructure provider Equinix.
Read More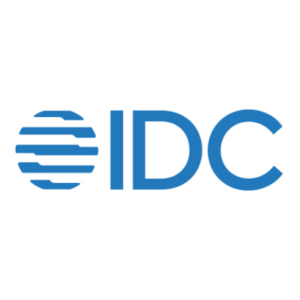 High speed rail meets high speed interconnection to digital services
To address the growing requirements in remote, edge locations for processing increasing amounts of data at faster speeds, a new fleet of ERX bullet trains, traveling up to 200 miles per hour, will be introduced in addition to leveraging traditional electric locomotives, with some modern modifications.
The trains will scale up to 10 boxcars of IT and networking equipment to reduce the rolling friction caused by extra weight and keep the trains moving quickly through rural and metro areas. To provide continuous 7 x 24 x 365 service, the trains will be supported by Equinix's Precision Time, keeping the locomotives running on time, eliminating any gaps in coverage and ensuring the highest safety standards. And in line with our commitment to use 100% clean and renewable energy across our global portfolio, the ERX trains will be powered by photovoltaic solar panels close to or on rail lines and on the boxcar roofs.[ii]
The ERX locomotives will enable direct and secure connectivity to network, cloud and edge services via Equinix Fabric™ software-defined interconnection, as well as allow businesses to interconnect their own infrastructure. This includes deploying SD-WANs and virtual cloud routing from leading network functions virtualization (NFV) vendors to "last mile" customers via on-demand Network Edge services. ERX will also feature fundamental digital infrastructure building blocks such as Equinix Metal automated, interconnected and secure bare metal service and SmartKey (formerly an Equinix product) SaaS-based key security management on Platform Equinix®. And our "rolling" global platform will provide direct and secure access to dense network, cloud, SaaS and business ecosystems.
Instead of communications poles lining the railway tracks, fiber optic cable will lie beneath them.[iii] According to the head of communications for the ERX, Charles Minot,[iv] "This is no milk run; we'll be using these high-speed cables to manage the movements of the ERX trains globally and connect with the increasing number of 5G cell towers that are popping up all over the world like corn stalks."
ERX train routes put a digital stamp on the landscape
In considering which railway routes would bring the greatest value to existing and potential rural customers and the growing number of metro users in high-traffic digital corridors, we've selected the following railway lines to launch ERX:
ERX U.S.
Source: Amtrak
The California Zephyr route spans 3,900 km (2,400 miles) between Chicago and San Francisco and runs through the majestic landscape of the Rocky Mountains and the Sierras, including the infamous Donner Pass. The ERX will introduce a modernized line of 5G enabled high-speed trains and cell towers that will eliminate the mobile dead spots through the mountains. This will enable skiers, snowboarders, hikers and mountain climbers to enjoy streaming programming such as the X Games, Discovery Channel and Survivor.
ERX Japan
Source: GreenBiz
The Japan Railway West Sanyo and Kyushu Shinkansen Lines connect western Japan's two biggest cities, Osaka and Fukuoka. One of the world's busiest high-speed rail lines, the 515-kilometer Tokaido Shinkansen transports close to a half a million people, which represents a whole lot of internet surfers and gamers!
Eiji Nakatsu, the general manager of the technical development department for the "bullet trains" of Japan, set out to design Japan's trains to be faster, but to do that, he needed to first make them quieter. As the train sped through tunnels, they generated atmospheric pressure waves that reached the tunnel exit at the speed of sound, creating sonic booms that could be heard 400 meters away. After attending a 1990 lecture on birds by an aviation engineer, Nakatsu leveraged biometrics for the answer to his speed and sound issues. His team found that a Kingfisher bird could dive into water at a high speed without barely making a splash.
Source: Alan McFadyen
This was due to the triangular cross sections of the bird's beak, which formed a squashed diamond shape. The design team went to work crafting the train's nose cone based on the Kingfisher's beak and successfully reduced the sonic boom effect while enabling the train to run at higher speeds.[v]
ERX Europe
Source: CNET 
Taking a page out of history, our ERX replica of the Orient Express will combine elegance with the Internet of Things (IoT) and travel the scenic route between London and Istanbul. The onboard vendor-neutral, IoT interconnection will not only manage train operations and schedules, but also provide local farmers the 5G-enabled communications required to monitor their crops and livestock.
For example, tail-attached battery-powered Moocall sensors and Vodafone's global IoT platform send text and email alerts to farmers and their vets hours before a cow is about to give birth. "Bessie" can rest assured that her calf will be delivered safely because the digital device is measuring her tail movements as they are triggered by labor contractions and that data will be transmitted to her owner and vet via the ERX high-speed 5G network infrastructure.
Source: ZDNet
Accessing the edge down the line
With this fanciful launch of our Equinix Railway Exchange data centers, we envision digital leaders really picking up steam in creating and building digital infrastructures at the edge or wherever their business takes them.
Happy April Fools' Day from all of us at Equinix!
[i] Forbes, No. 10 Hatt, Sir Topham.
[ii] Railway Technology, "Solar-powered trains: the future of rail?"
[v] GreenBiz, "How One Engineer's Birdwatching Made Japan's Bullet Train Better," Oct. 2012.