In 2020, European retail and wholesale data center providers were impaired by supply chain delays and site lock-downs across Europe due to the global COVID-19 pandemic. The latest CBRE Q4 Europe Data Centre report showed a total 175 MW of new supply was added in 2020, down 145 MW compared with 2019, despite more optimistic projections from last year's CBRE Europe report. The impact of the pandemic resulted in a shortfall in new capacity supply – 61 megawatts (MW) less was added across Frankfurt, London, Amsterdam and Paris (FLAP) than was projected (234 MW) in January 2020. But today is a different story, with a record 415 MW of new supply scheduled to come online this year and more than 370 MW of new supply expected in 2022.
Colocation purchases rebound by the end of 2020 and vacancies fall
By the end of 2020, the colocation market began to take an upturn, with Q4 resulting in 95 MW of new supply coming online and 70 MW take-up. For 2020, the total data center take-up was 201 MW, just slightly above the CBRE pre-COVID estimate of 197 MW.
Retail data center vacancy rates fell across FLAP in 2020, with 19% of capacity available (down from 21% in 2019). CBRE expects retail vacancy rates will continue to fall through 2021 to 17%, and even creep towards 16% in 2022. The wholesale market had a vacancy rate of 23%  due to build-to-suit and large-scale data centers coming online to meet demand.
Worldwide Colocation and Interconnection Services 2019 - 2020 Vendor Assessment
IDC recognized Equinix as a leader in colocation and interconnection services in this MarketScape report. Read this assessment of nine service vendors to complement your understanding of key benefits Equinix can provide.
Download Now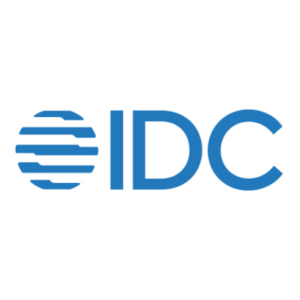 The hyperscale demand continues to rise
In 2020, cloud hyperscalers accounted for 80% of the data center demand across the FLAP markets. CBRE estimates that "hyperscalers will continue to build out in existing availability zones but the boundaries will expand outwards."[i] This is why we have focused our xScale™ data center expansion in Europe. Currently, we have six xScale facilities operating or under development in FLAP metros. Collectively, these sites will have the capacity to deliver approximately 106 MW of power to hyperscale customers in Europe once all are operational.
FLAP data centers saw different demands and availability in supply
Across FLAP, CBRE saw varying degrees of data center demand and supply availability:
Frankfurt was #1 in growth, but fell short in new supply
Though seeing the highest annual growth out of all of the FLAP metros (mainly from hyperscalers), Frankfurt's data center providers experienced new supply shortages. Frankfurt's total supply in 2020 was 458 MW with 51 MW vacancy. The high growth was mainly from new cloud availability zones and strong second-tier cloud provider activity. To address this strong growth, nearly 140 MW of supply is scheduled to come online in 2021.
Equinix added retail capacity in Frankfurt in 2020 and now has six International Business Exchange™ (IBX®) data centers in the Frankfurt metro (see diagram below). Our Frankfurt ecosystem includes more than 195 enterprises in addition to 275+ networks and 255+ cloud and IT providers, 150+ financial services firms and 75+ content and media providers. Frankfurt is the fastest-growing metro in all of the FLAP cities in terms of private interconnection growth, according to the fourth annual Global Interconnection Index (GXI). The GXI predicts the installed interconnection bandwidth capacity between Frankfurt businesses, financial services and telecommunications providers will increase by 50% compound annual growth rate (CAGR) between 2019 – 2023.
Amsterdam saw the greatest number of new deals, even without hyperscalers
Though it does not have the same hyperscale opportunity as the other FLAP metros, data center providers have been seeking new opportunities for growth, as evidenced by them acquiring land on the outskirts of the city that has fewer building restrictions. We expect Amsterdam will see a record amount of new supply come online in 2021. One growth area is international companies that need to connect to Europe and gain access to services. In fact, according to the GXI Vol. 4, Amsterdam is predicted to reach a 48% CAGR in interconnection bandwidth capacity by 2023, primarily from businesses connecting to cloud and telecommunications providers.
Equinix has eight IBX data centers in the Amsterdam metro area. These facilities house a vibrant ecosystem of more than 150 networks, 300+ cloud and IT service providers, 40+ financial services firms and 90+ content and digital media providers.
London is low in new supply but high in hyperscaler build-to-suit
London's total data center supply is 729 MW and vacancy is 153 MW. The metro is a hotspot of hyperscaler demand in its western corridor, which has a number of local cloud availability zones. Hyperscalers in London are showing interest in self-build/build-to-suit deployments, which is impacting other providers. During Q4, the UK proposed a National Security and Investment Bill that could restrict data center ownership and impact merger and acquisition activity. It still remains to be seen how this will impact mergers and acquisitions in this market.
London's interconnection bandwidth capacity is estimated to increase at a 45% CAGR by 2023 as a result of the interest by enterprises to connect to financial services and cloud providers according to the GXI Vol 4. There are 10 Equinix IBX data centers in the London metro area, with more than 200 networks, 275+ cloud and IT service providers, 300+ financial service companies and 80+ content and digital media providers.
Paris has solid cloud provider demand, but not enough supply
French companies are moving to the cloud, which is driving colocation adoption by hyperscale cloud providers. However, the supply did not meet the demand due to the lack of new sites coming online as a result of the COVID-19 lockdowns. In 2020, there was 232 MW of total supply with 32 MW of vacancy. In 2021, the landscape will be changing with a record 93 MW expected to come online, escalating the market above 325 MW of supply. Paris is expected to increase its interconnection annual growth rate by 48% by 2023, fueled by business and professional services firms.
There are nine Equinix IBX data centers in Paris with more than 90 networks, 200+ cloud and IT service providers, 40+ financial services firms and 60+ content and digital media providers.
As the world's digital infrastructure company™, we will continue to expand our IBX and xScale data center portfolio worldwide to meet market demand. In addition to 227 data centers worldwide, we have 44 major builds underway in 30 markets across 20 countries, including eight xScale builds in all three regions of the world.[ii]
Learn more about the Equinix EMEA data centers.
You may also want to read:
IDC: Worldwide Colocation Services Vendor Review
[i] CBRE, "Q4 2020 Europe Data Centres, Frankfurt, London, Amsterdam and Paris," 2021.