AI is poised to unleash the next wave of business transformation, particularly amid the current pandemic. Impacted by supply chain disruptions and continuing social distancing measures, businesses have been accelerating AI development since the outbreak of COVID-19 to help mitigate risks and maintain business continuity. In fact, the AI market is expected to generate total revenues of US$554.3 billion by 2024, with a five-year compound annual growth rate (CAGR) of 17.5%, according to the IDC.[1]
Although AI and Machine Learning ("ML") provide businesses with opportunities to capitalize on the vast potential of big data, they also pose urgent challenges in establishing data readiness and the infrastructure for training and inference. To help businesses unlock the value buried in their data, I sat down recently with AI Singapore, NVIDIA, and the SingHealth Health Services Research Center to discuss how to empower an AI-enabled future with the right infrastructure.
Understanding the ROI of AI/ML for Enterprise
The increasing popularity of deep learning, Artificial Intelligence (AI) & Machine Learning (ML) today stems from the availability of massive amounts of data for training, advances in ML algorithms and research, and dramatic increases in computer processing capabilities. It is no longer about if, but when and how enterprises start adopting AI/ML.
Listen to the Webinar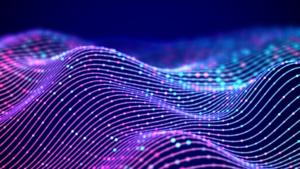 Data readiness: leveraging big data
In most cases, businesses start their AI journey with ML training. This refers to creating an ML algorithm based on the selected input data. One of the most common traps businesses fall into is they assume having a large data set means they are ready to go. However, the lack of specific guidelines makes it hard to feed data into the algorithms. Businesses need clean, structured data to set a solid foundation for accurate analysis.
When it comes to inference, businesses are becoming more proactive about harnessing data. The World Economic Forum indicated that more than 85% of companies will have adopted big data and analytics technologies by 2025.[2] More significantly, the intelligence derived from data is shifting from a more traditional pattern recognition approach to prediction, which serves more forward-looking purposes. The changing landscape is driving increasing demand for data to be captured instantly and analyzed in real-time, pushing up the agenda for a dedicated digital infrastructure to treat and handle data.
An AI-ready infrastructure: on-prem or in cloud? 
What is the optimal infrastructure for AI and ML? The answer really depends on specific use cases. Although cloud computing is emerging as a critical resource for data-intensive AI workloads thanks to its flexibility and ease of setup and deployment, businesses still need to rely on resources on premises when low-latency requirements, data security, or costs come into the picture.
AI systems need to become more responsive as applications and data move to the edge, because low latency becomes critical to a seamless experience when data is processed in real-time. However, public clouds can involve significant latency due to physical distance and resource sharing. To cross this hurdle, businesses need to collect and analyze data close to the source. This requires local presence and fast access to cloud and edge computing services.
Compliance is another common challenge. Because AI and ML usually involve enormous sets of data, governments across the globe have been establishing regulations to ensure data security and sovereignty. Regulations may require certain data to be stored and processed in a private physical environment, making on-prems necessary.
Although it may make sense initially for businesses to use the cloud for small AI projects, the cost of running large sets of training data through the cloud can grow exponentially as use cases evolve. From a long-term perspective, building the AI model on-prems can offer developers unlimited iterations without worries about additional costs.
Fast-track your AI journey with Equinix
A dedicated physical infrastructure unquestionably underpins the success of AI, which is why Equinix has been working with customers and partners to build a trusted platform to facilitate AI innovation.  With over 220 International Business Exchange™ (IBX®) data centers located in 63 major metros around the world, Equinix enables businesses to deploy close to the customers, geographies, and locations that matter to their AI models. In around 80% of the global metro markets, our IBX data centers are located within less than 10 milliseconds (ms) round-trip and in many large metro markets they can support a round-trip latency of even less than 5ms, helping businesses achieve low-latency performance. Leveraging Platform Equinix®, the world's most dynamic ecosystem, businesses can connect directly and privately to thousands of partners including 1,800+ networks and 2,900+ IT service providers based on business needs.
Our wide array of physical and virtual interconnection and edge services enable businesses to roll out AI projects with ease, so they can focus on mission-critical functions. For example, our software-defined interconnection service Equinix FabricTM can help businesses connect distributed inferencing and training locations on demand and provides direct access to a world of service providers including leading IaaS and SaaS clouds, offering the speed that businesses need for AI development. Bypassing the public internet also makes it easy for businesses to reduce security threats and safeguard its AI journey.
In addition, businesses that need to scale their networks quickly to support new AI applications will benefit from Network Edge. This dynamic network automation tool enables them to select, deploy, and connect virtual network services at the edge in minutes, with no additional hardware requirements. It provides virtual network services that run on a modular infrastructure platform, optimized for instant deployment and interconnection of network services. By deploying network services in proximity to both the cloud providers and end users, this can help businesses to improve performance with ultra-low latency and unlock new use cases that core IT deployment models can't handle. With Equinix Fabric integration, businesses can also interconnect their virtual edge devices with cloud and network providers located in distributed global markets, potentially extending their reach to thousands of new business partners around the world.
Accelerate your AI journey with a future-proof infrastructure. Watch our webinar to get a better understanding of how Equinix can help power your success in the AI era.
[1] Worldwide Semiannual Artificial Intelligence Tracker