Over the past few decades, the world has witnessed a major digital transformation at a rapid pace never seen before. With businesses becoming increasingly software enabled, success in the current market depends largely on the resiliency, security, and flexibility of the infrastructure supporting dynamic software and applications. However, traditional approaches struggle to integrate business resiliency with new digital realities. This was especially true during the pandemic, when CIOs and decision makers needed to step up to enable a trusted environment with agility and resilience in case of contingencies.
The growing focus on future-proofing infrastructure is also reflected in businesses' digital investments. According to the IDC Digital Resiliency Investment Index 2020, overall investments in digital resiliency increased steadily throughout the year. Digital transformation is in full swing in Asia-Pacific, where investments are 3% higher than in the United States and 6% higher than in Europe.[1] To help businesses manage complex IT environments and achieve digital resiliency, Equinix and Microsoft partnered up to make it easier for organizations to accelerate their IT modernization journey.
Understanding the challenges of digital enterprise resiliency
Although businesses are keen to make enterprise resiliency their top priority, they are facing two major roadblocks as more organizations adopt more digital tools. The first comes from the increasing interdependencies of applications and data. The major shift among developers to modular application design, microservices, and containers is leading to a rapidly expanding, disaggregated IT application portfolio where interdependencies between applications and data are rising dramatically for enterprises.
Among the applications, CRM, SCM, and BI/analytics tools are some of the most dependent, but it is evident that many more will also be affected. According to the IDC 2Q2020 Cloud Pulse Survey, the percentage of applications with a complex set of interdependencies will soar from 17% in 2020 to 54% in 2022. This is expected to create a more challenging environment. With multiple stakeholders processing the workload, containers and API functions in application design have become critically important for connectivity between applications.
This leads to the second challenge, concerning how to enable a containerized hybrid and multicloud environment. Containers enable businesses to benefit from deployment velocity and faster speed to market, which is why they are expected to reach nearly 50 million hosts (physical and virtual) installed and 3 billion container instances concurrently installed by 2021. With containers being ubiquitous in the data center, businesses must shift to interconnected cloud architectures to manage cloud-native applications and hybrid multicloud infrastructure resources efficiently and securely. This phenomenon may accelerate as IDC predicts more than 55% of enterprises will have replaced outdated operational models with cloud-centric models by 2023.[2] This will facilitate rather than inhibit organizational collaboration, resulting in better business outcomes.
Interconnected Cloud Strategy for Digital Enterprise Resiliency
Business success depends on the resiliency, security and flexibility of the infrastructure supporting the software. CIOs must enable this trusted environment with agility and resilience. IDC has mapped out six basic interlocking capabilities that an enterprise needs to build its digital resiliency.
Download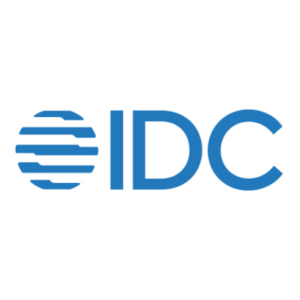 Moving Towards an Interconnected Cloud Strategy with Equinix and Microsoft
With these challenges persisting in the short term, all organizations will struggle with application modernization and data integration through cloud silos through 2022.[3] To improve enterprise resiliency, businesses need to ensure secure and direct connectivity to their distributed cloud-centric digital infrastructure, cloud providers, and data sources across the industry ecosystem. Also critical is having an IT environment that can help minimize system integration risks across different cloud types, support applications, data-using containers, and cloud-native technologies. Having a future-ready cloud architecture is at the core of building long-term enterprise resilience to support interconnectivity, interoperability, and integration.
Accelerating the migration and modernization of legacy on-premises applications, databases and workloads to a cloud environment requires a hybrid approach. To help business achieve this, Equinix and Microsoft have been partnering for years, providing a solid foundation for cloud migration through network optimization from legacy resources with secure, dedicated SDN connectivity in low-latency proximity to Azure, via the Microsoft ExpressRoute on-ramps at Equinix and connectivity to Equinix Fabric™.
Microsoft Azure ExpressRoute™ bypasses the public internet to provide a private, dedicated, high-throughput network connection to Microsoft Azure with superior data privacy and security. Combined with Equinix Fabric, an advanced solution that offers software-defined interconnections, this enables businesses to have a seamless, on-demand, direct access to Azure, leading to the best possible latency and performance.
Currently, Azure ExpressRoute is available in Equinix data centers in 32 metros globally with 8 locations in the Asia-Pacific region. Using Equinix Fabric for Microsoft ExpressRoute makes it easy for businesses to accelerate application modernization. By maintaining legacy on-premise applications that are interconnected to Azure while transforming to a cloud-based architecture, businesses can lower costs, improve productivity, and enable better scalability.
Furthermore, businesses can enjoy access to the largest, most active global ecosystem, which includes 2,900+ cloud and IT service providers, when creating best-of-breed hybrid and multi-cloud architectures by locating next to leading public clouds, low latency on-ramps and networks. They can also leverage the multi-cloud capabilities of Equinix Fabric to connect to multiple clouds at high-performing rates of bandwidth and in a more cost-effective and secure manner.
In addition to providing access to major public clouds via these onramps, Equinix also enables enterprises to access industry data sources and databases where latency is critical, as well as customer and supplier cloud environments, making it effortless to take full advantage of Microsoft's Azure services.
In the new normal, where digital enterprise resilience underpins business success, it is essential for organizations to plan their infrastructure in advance for navigating software-enabled operational environments. Start modernizing your IT infrastructure with Equinix and Microsoft today to get a competitive edge in the post-pandemic world. Read the IDC Interconnected Cloud Strategy for Digital Enterprise Resiliency e-book to learn more about how you can enhance your business resiliency by harnessing digital infrastructure.
[1] IDC InfoBrief, sponsored by Equinix and in partnership with Microsoft Azure – Interconnected Cloud Strategy for Digital Enterprise Resiliency, May 2021
[2] IDC FutureScape: Worldwide Cloud 2021 Predictions
[3] IDC FutureScape: Worldwide Cloud 2021 Predictions– APEJ Predictions