Industry 4.0 focuses on the industrial automation of system and process digitalization and data exchange. Smarter factories and interconnected supply chains enable manufacturers, logistics and transportation companies, and their supply chain partners to reduce lead time, better respond to customer demand, improve efficiency, and prepare for unforeseen events.
Digital technologies such as radio-frequency identification (RFID) wearables, drones/robotics, Internet of Things (IoT), AI/ML, autonomous vehicles, blockchain, AR/ VR headsets, and edge and cloud computing are driving Industry 4.0 digital transformation within the logistics and transportation industries. But more specifically, they are empowering industry service providers to deliver greater employee productivity and safety, automate and optimize operations, and personalize customer experiences.
IDC - Future of Logistics – Redefining Asset Movement
This IDC report, sponsored by Equinix, looks at the state of logistics industry landscape today. The report analyzes the role of emerging technologies, such as artificial intelligence and virtual reality (AI/VR), Blockchain and 5G, and how edge is the platform to close the gap between IoT and cloud.
Download Report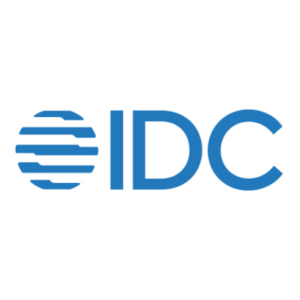 According to IDC, "49%  of European logistics service providers have adopted 2 or more of IDC innovation accelerators — blockchain, IoT, AI/ML, AR/VR, 3D printing, robotics."
Source: IDC InfoBrief, sponsored by Equinix, "Future of Logistics: Redefining Asset Movement, January 2021i
The growing importance of connecting with ecosystem partners at the edge
In every industry, connecting to and interacting with ecosystem partners on a digital infrastructure platform increases the value of a company's products and services. However, logistics and transportation supply chains move goods and services that drive the global economy, and there was no more visible example of how critical these relationships are than the impact of the global COVID-19 pandemic. According to the IDC InfoBrief, "COVID was the inflection point at which business model innovation became ecosystem-centric, customer engagement models became digital-first, operating models became automated and contactless by design, and working models became smart by default."
Sharing data across supply chain ecosystems is key for logistics companies to be able to deliver personalized customer experiences, execute intelligent collaborative operations, empower employees to make smart decisions, and ultimately, monetize connected vehicle data for future value creation. And as more data is being created and consumed at the edge among ecosystem partners, an interconnected edge strategy that reduces latency and increases data access scalability and security is necessary to accelerate "frictionless data flow" among logistics and transportation employees, partners, customers and things. By achieving this state of frictionless data flow, logistics and transportation service providers can deliver use cases such as dynamic fleet optimization, autonomous trucking, and asset management digital delivery and tracking.
To make this market shift from a linear value chain to the dynamic interconnection model, logistics and transportation companies need more flexible scaling and sharing of real time data feeds from multiple sources and direct and secure connectivity of edge locations. For example, as the majority of car manufacturing OEMs and their supply chain partners are committing to electric vehicle fleets within the next decade, these futuristic fleets will require data sharing and offloading coming directly from the vehicles.
Building a hyperconnected intelligent digital platform
According to the IDC InfoBrief, a hyperconnected intelligent digital platform should be based on edge-deployed distributed intelligence, cloud-oriented service, and data orchestration software and consumable microservices.i To support these components, we are enabling our customers on Platform Equinix® to build robust and agile digital infrastructure using foundational physical and virtual building blocks that can be quickly deployed and consumed at the edge, at software speed.
Across our vendor-neutral global platform, we offer logistics and transportation companies a wide choice of dense interconnected ecosystems of digital and business partners, including more than 1,800 network and 2,950+ cloud and IT providers for building innovative hybrid multicloud architectures. We offer low-latency private interconnection services for logistics and transportation companies to access these critical partner ecosystems, employees and customers, as well as integrate digital technologies that will drive Industry 4.0 transformation and future logistics and transportation monetization models.
How FIEGE is driving logistics innovation after 140+ years of business success
The FIEGE Group, headquartered in Germany, is a leading global logistics company that specializes in efficient supply chain solutions. With a workforce of 19,000 people across more than 150 sites in 14 countries, FIEGE operates on an international scale from core markets in Europe, to India and China.
FIEGE was started in 1873 by Joan Joseph Fiege, when the company's transport activities were carried out with a horse-drawn cart. Fiege, a farmer, started this business as a sideline to transport coal to his customers.
Five generations of family ownership later, FIEGE is a logistics leader in delivering integrated Industry 4.0-based solutions throughout Europe. The company was recently recognized as the Best Logistics Brand 2020 in contract logistics by LOGISTIK HEUTE, a journal that covers the logistics industry, and Bundesvereinigung Logistik (BVL), Germany's logistics association.
Source: The FIEGE Group
The FIEGE Group is a perfect example of a platform company with a dynamic logistics ecosystem in action. The company handles the end-to-end supply chain design, orchestration and operations of its global customers, including fulfillment, warehousing, transportation and eCommerce. As a globally operated, full-service logistics provider, FIEGE is continuously pushing on digital innovation accelerators to unlock new levels of automation and bolster the creation of its digital supply chain ecosystem at scale. For example, next-generation technologies such as drones, robots, IoT, AR/VR, social analytics and digital twin are now critical to the modernization of FIEGE's operations.
However, to fully enable its hyperconnected intelligent digital platform, FIEGE needed to reinforce its resiliency and better manage increasingly large volumes of data across disparate locations and multiple supply chain partners and customers. FIEGE relocated its entire infrastructure to an Equinix International Business Exchange™ (IBX®) data center in Frankfurt, Germany (FR2) because it gave them a professional, reliable and responsive data center partner with access to digital and business ecosystems and greater agility and stability. FIEGE's Frankfurt data centers act as a connectivity hub for the company to scale globally, serving as interconnection access points to Equinix's global digital infrastructure platform.
"It has become increasingly important to be more informed about material flow and its end-to-end management throughout our customers' global supply chains, especially as we see increases in the eCommerce side of our business. This requires exceptional connectivity and integration of existing and emerging products and services throughout the entire process," said FIEGE Group Head of IT Operations Gerrit Prueter. "Equinix gives us a flexible, robust and reliable platform and interconnection fabric to build and scale our logistics design and operations capabilities to meet our growing customer demand."
Deploying a hyperconnected intelligent digital platform
FIEGE had experienced service downtime in the past and turned to Equinix Global Solutions Architects to design an infrastructure that best fit their environment and gave them the reliability and resiliency they required. The company is leveraging Equinix FR2 as its primary data center in two totally separate cages in different fire zones for disaster recovery, where all of its data is mirrored. FIEGE is also housing its Dell hyperconverged cluster infrastructure (HCI ) at Equinix, where it  supports FIEGE's Citrix Workspace VDI environment, Microsoft Active Directory, File and Print services, cloud-based logistic applications on Windows and Linux servers, and other management applications.
Moving to Equinix gave FIEGE access to a wide range of interconnection solutions which allowed it to flexibly connect with supply chain partners, network and cloud service providers, as well as its customers from industries such as healthcare, consumer goods and transportation. FIEGE is currently leveraging Equinix Fabric™ software-defined interconnection and Azure ExpressRoute to access Microsoft Azure, Microsoft 365 and Teams, along with Equinix Connect to access other strategic partners. Future environments may also include running SAP in the cloud, as well as connecting to other ecosystem business partners. FIEGE is also leveraging several dedicated Cross Connects to core internet service providers, which it is using for direct and secure Ethernet connectivity to partners such as euNetworks and to integrate its core MPLS backend with Deutsche Telekom AG (DTAG).
Like many companies during the pandemic, some of FIEGE's workforce was working from home. This required the company to increase its virtual private network (VPNs) connections so its employees could collaborate using Microsoft Teams. On Platform Equinix, FIEGE got the performance and scalability it needed to support its remote workforce.
Realizing the value of a future-proof digital infrastructure
As a result of moving to Equinix, FIEGE could securely exchange data and dynamically adapt its digital infrastructure to new business requirements, while integrating industry-specific services (e.g., processes automation, real-time asset tracking and data sharing). FIEGE also gained greater resiliency and operational efficiency and visibility into its supply chain material flow. Using Equinix Smart Hands™ also helps to simplify the technical maintenance of FIEGE's IT infrastructure. On Platform Equinix, the company future-proofed its infrastructure for further supply chain ecosystem collaboration, scalability and innovation, which opened up greater opportunities for land, fleet, rail, vessel, aviation logistics and capabilities (e.g., customs clearance, fulfillment, last mile delivery).
With Equinix's powerful platform we can serve the requirements of our organization and our customers with greater flexibility. The increase in networking options and scalability we've gained using innovative technologies are the greatest advantages of our new IT infrastructure. In addition, we have a broad ecosystem of partners and customers at our disposal, from which our company will benefit in the long term." - Gerrit Prueter, FIEGE Group Head of IT Operations
FIEGE Group Head of IT Operations Gerrit Prueter said, "With Equinix's powerful platform we can serve the requirements of our organization and our customers with greater flexibility. The increase in networking options and scalability we've gained using innovative technologies are the greatest advantages of our new IT infrastructure. In addition, we have a broad ecosystem of partners and customers at our disposal, from which our company will benefit in the long term."
Equinix and FIEGE also share a commitment to a more energy efficient future. According to Fátima Bittel, who coordinates Corporate Sustainability activities at FIEGE, "If you want to do logistics right, there is no way around sustainability. It is FIEGE's goal to offer our clients services that are as efficient as is possible."
At Equinix, our Future First sustainability strategy rallies our people and partners to envision a better future and then do what it takes to make it happen. We are committed to achieving 100% clean and renewable energy usage and investing in energy efficiency technologies to make significant carbon reductions across our global data center portfolio. We have currently achieved over 90% renewable energy globally and are a charter member of the European Climate Neutral Data Centre Operator Pact and Self-Regulatory Initiative to ensure that European data centers are carbon neutral by 2030.ii
Learn more about how to deploy a hyperconnected intelligent digital platform by reading the IDC InfoBrief, Future of Logistics: Redefining Asset Movement.
Check out the:
Transportation Industry Playbook
[1]  IDC InfoBrief, sponsored by Equinix, "Future of Logistics: Redefining Asset Movement"  January 2021.
[ii] Equinix Sustainability Report: https://sustainability.equinix.com/