Just before the pandemic arrived, in February 2020, IDC published its inaugural IDC MarketScape Worldwide Colocation and Interconnection Services 2019-2020 Vendor Assessment. The world changed drastically immediately thereafter, and the digital transformation journey accelerated for a majority of enterprise businesses as services went online and large numbers of employees moved almost overnight to working remotely. Colocation, infrastructure and interconnection services became more important than ever during this shift.
In its second assessment of the colocation and interconnection services market for 2021, IDC again recognizes the even more crucial role colocation and interconnection service providers play in supporting digital transformation. This year's IDC MarketScape: Worldwide Datacenter Colocation and Interconnection Services 2021 Vendor Assessment[i] continues to look at the factors driving the steady growth in the colocation and interconnection sector and analyzes the current and future capabilities of the top colocation and interconnection providers worldwide.
According to the IDC MarketScape, "Colocation and interconnection services are defined as a customer's use of a third party's datacenter facilities (i.e., physical floor/cage/rack space, network capacity, and HVAC/power infrastructure) in which the customer operates its own servers/storage systems, network equipment, and other types of infrastructure."
IDC - MarketScape: Worldwide Datacenter Colocation and Interconnection Services 2021 Vendor Assessment
In the second MarketScape report on the colocation and interconnection services market, IDC recognized Equinix as a Leader once again.
Download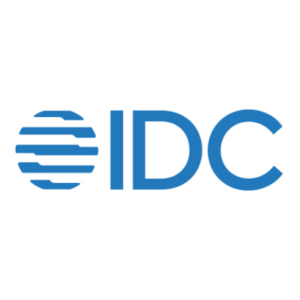 We are proud that the IDC MarketScape has once again recognized us as a leader in worldwide colocation and interconnection services and as being "well positioned to help companies optimize their digital infrastructure and power their digital platforms at global scale."
Digital transformation is imperative – Equinix is the solution
Over the last eighteen months, the pandemic made certain one thing – the future is unpredictable. More than ever, business needs are evolving at the speed of digital and companies are feeling great pressure to keep up and transform for survival and growth in an extremely accelerated and competitive market. The pressure to evolve digitally, combined with countless choices and buying options and intense security concerns, has made digital evolution complex and problematic. As the world's digital infrastructure company™, Equinix has proven to be a trusted partner in mitigating the risk of the unknown, ensuring a successful digital future for business.
Equinix provides access to all that is necessary for a digital business to run with speed and efficiency:
Global physical reach, virtual services and options for networks that connect all of the devices, partners, customers and supply chain ecosystems on Platform Equinix®
Physical and virtual infrastructure, data center, interconnection and edge services
A full complement of infrastructure and connection services that provides all the right places, partners and possibilities for companies to increase their digital advantage
Reach all the right places around the globe to deploy critical infrastructure wherever you need it
Our 220+ Equinix International Business Exchange™ (IBX®) and xScale™ data centers are strategically located in major business metros around the world and house rich, highly connected digital and business ecosystems to serve enterprise and service provider customers.
By leveraging Equinix, companies can expand their business footprint on a single platform to:
Immediately span 63 global metros with direct, private, secure interconnections to customers, strategic business partners, cloud, software and network providers.
Enable scale, speed and efficiencies in connectivity and infrastructure deployment worldwide.
Improve user experiences for applications and improved, optimized performance for workloads.
Hyperscale cloud providers can leverage purpose-built xScale data center to meet their specific needs and gain access to more than 10,000+ businesses on Platform Equinix®.
On Platform Equinix you can land in one metro and then expand worldwide through an interconnected fabric of Equinix IBX and xScale data centers.
Connect to and transact with all the right partners
Enterprise businesses that locate their IT infrastructure at Equinix are not locked into one cloud, network or technology partner or even location.
Equinix facilitates access to all of the world's leading cloud and IT providers and networks, as well as systems integrators and SAAS and IAAS partners.
Equinix is home to multiple industry ecosystems in financial services, healthcare, content and digital media, retail, manufacturing, and transportation, just to name a few.
Equinix makes supply chains run more efficiently because the Equinix interconnected ecosystem includes thousands of enterprises and service providers, all connected by the reliable, high-speed, low-latency Equinix Fabric private network.
Customers can work with Equinix, a partner and a service provider to solve for all of their digital infrastructure requirements and interconnect to all of their partner and supply chain ecosystems to easily, quickly and securely scale their business.
Access all the right possibilities
In an unpredictable marketplace, flexibility is key for digital business. Digital requirements are rapidly changing, and enterprise customers must be agile and flexible to meet changing business and customer needs.  Enterprise businesses require a comprehensive portfolio of digital infrastructure and interconnection choices, both physical and virtual, and a wide range of cloud, network and SaaS options all available in centralized locations with the ease and surety of private connectivity.
Businesses have these options all in one place at Equinix:
Customers can deploy hybrid physical infrastructure with "as a service" models, requiring very little upfront investment and ensuring privacy and security.
Equinix Metal™ offers private, on-demand, automated and interconnected bare metal as a service (compute and storage), with guaranteed performance and security.
Network Edge gives businesses the ability to easily deploy their choice of virtual network functions (VNF) devices (SD-WAN gateways, virtual routers, firewalls and VPNs) from leading VNF providers in minutes, with no additional hardware required.
Equinix Fabric™ software-defined interconnection can be used with Network Edge services and Equinix Metal to directly and securely connect to multiple cloud services providers (CSPs).
Equinix Precision Time™ provides accurate time synchronization as a service on a reliable, high-speed private network.
Through the Equinix Fabric Portal, customers can choose compute/storage resources from Equinix Metal or public cloud providers such as Google and AWS, or select VNF devices from partners like Cisco and Versa or access 5G networks from AT&T and Verizon, to name only a few examples. With Equinix Fabric virtual connections, customers can access all of these services through a single physical port, saving on costly one-to-one port connections.
Global digital infrastructure gives you a presence near your customers
All of this digital infrastructure can be consistently replicated around the world within Equinix facilities on a globally interconnected digital infrastructure, so enterprises can have an immediate presence everywhere they have customers without investing in building their own data center. New York-based customers can build a digital business in Singapore on Platform Equinix. Our global network of infrastructure, interconnection and partner options also makes is easy to set up a virtual network in countries where hardware is challenging to import. Changing the set-up or location is as easy as pushing a button. You can future-proof your digital business by partnering with Equinix.
Learn more about how Equinix and other colocation and interconnection service providers are supporting digital transformation in the IDC MarketScape: Worldwide Datacenter Colocation and Interconnection Services 2021 Vendor Assessment.
[1] IDC, "IDC MarketScape: Worldwide Datacenter Colocation and Interconnection Services 2021 Vendor Assessment," Authored by Courtney Munroe, Doc # US46746121, June 2021.